Holy Family SNS presents 'Annie Meets Oliver'.

This is a new musical combining the magical stories of two terrific musicals, written and directed by Ms. Louise Halpin and it is currently running in our own incredible theatre!!
A cast of over 150 current and past pupils will take to the stage in a musical extravaganza which should not be missed!
Each night one of our third classes will provide the interval act as follows:
Thursday 26th – Ms. Kennedy's class
Friday 27th – Ms. Fitzsimon's class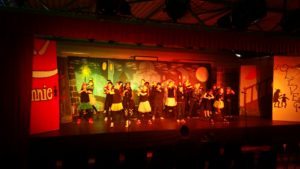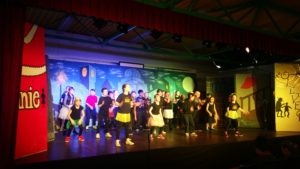 Check out the amazing cakes which were in the raffle on Friday night's Grand Finale!!
If you're not in, you can't win!!


The closing night of Annie Meets Oliver was broadcast live online and can be watched back here:

(Apologies for the poor sound quality in parts)