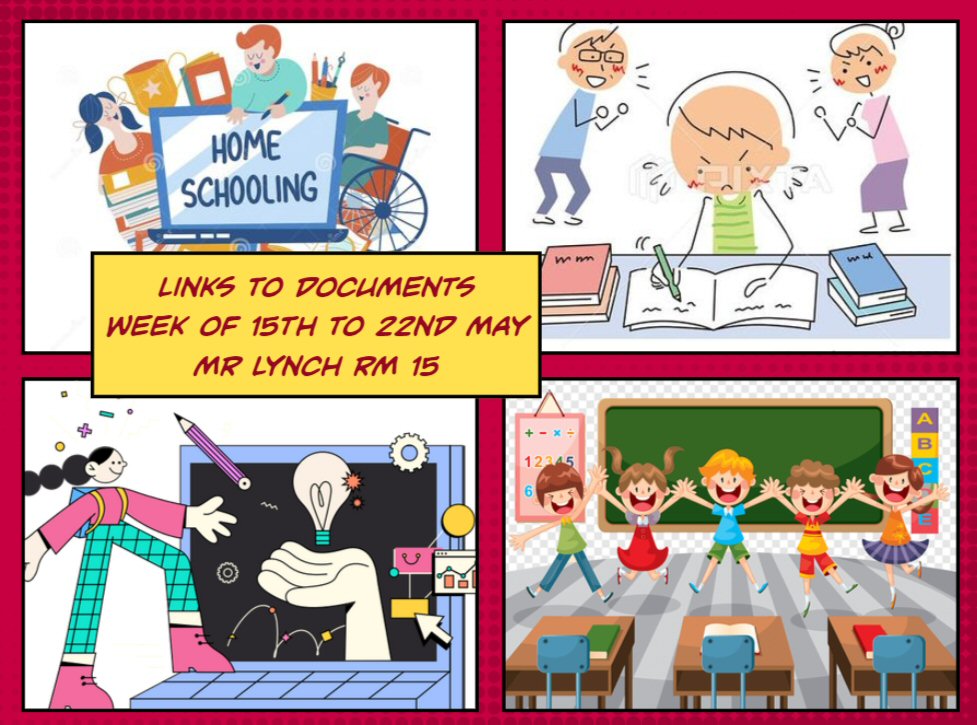 These are the links to the documents outlining work assigned for the Week of 18th to 22nd May.
Related posts
4th Class- School Closure Work 8th to 12th June Rm 15 Mr Lynch PADLET LINK - https://padlet.com/4thClassTeachers/n5antyiredb0 SUBJECTACTIVITIESFinishedENGLISH A...
Read More
Congratulations to our winners of the photo competition. It was fantastic to see such talent among our students. Well done...
Read More