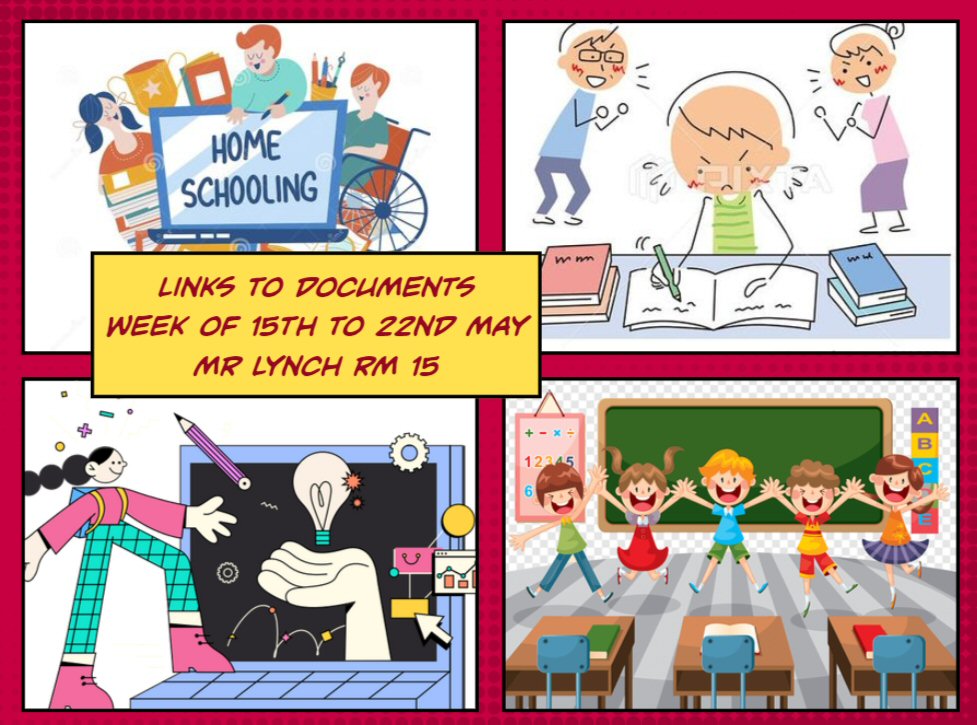 These are the links to the documents outlining work assigned for the Week of 18th to 22nd May.
Related posts
Hello, please find the work for this week attached with resources and links. provided. Have a great week and stay...
Read More
This is a link to the Padlet that contains a number of links for resources and activities. Hope it helps....
Read More